Feeling lost? You're not alone. It's a common human experience to encounter moments of uncertainty and confusion in life. In this article, we'll explore 15 empowering strategies to navigate through the fog of feeling lost and discover a renewed sense of purpose and direction.
Jump to:
Feeling lost can evoke a complex range of emotions, leaving you with a sense of disorientation, anxiety, and vulnerability. It's as if you're standing at a crossroads, unsure of which path to take, and a pervasive feeling of uncertainty clouds your mind.
Despite the discomfort, feeling lost can also serve as a catalyst for growth, encouraging you to embark on a journey of self-discovery and inner exploration to find your way back to a place of groundedness and meaning.
Here's 15 essential reminders to help you navigate the uncertanties of life:
1. Focus On What You Can Control
When you're feeling lost in life, it's easy to become overwhelmed by the sense of uncertainty and lack of direction. During such times, it's crucial to remember that there are things you can control and others that you cannot. Instead of dwelling on the aspects you can't change, shift your focus to what you can influence. By doing so, you'll regain a sense of empowerment and create a positive impact on your journey of self-discovery.
While you may not have control over every situation, you do have full control over your attitude and mindset. Cultivate a positive and resilient outlook, which will help you navigate challenges with greater strength.
Direct your attention to the actions you can take today, and leave the rest.
2. Spend Time With People Who Support You
Spending time with people who genuinely support you can be incredibly beneficial when you're feeling lost. True friends are a source of encouragement, compassion, and understanding during challenging times.
When you surround yourself with a supportive network, they become your cheerleaders, helping you see your strengths and potential even when you might doubt yourself. Their unwavering belief in your abilities can boost your self-confidence and instill a sense of optimism, motivating you to overcome obstacles and rediscover your direction in life.
Supportive friends are a safe space to express your feelings and thoughts without judgment. They lend a listening ear and empathetic hearts, allowing you to vent and process your emotions freely. This emotional support can be cathartic, helping you release pent-up stress and anxiety.
3. Embrace The Uncertainty Of Life
Embracing the uncertainty in life can be a powerful mindset to adopt when you're feeling lost. Rather than resisting or fearing the unknown, accepting that uncertainty is an inherent part of the human experience allows you to open yourself up to new possibilities and opportunities for growth.
When you acknowledge that life is filled with twists and turns, you become better equipped to navigate through periods of feeling lost, understanding that it's a natural phase in the journey of self-discovery. By embracing uncertainty, you free yourself from the pressure of having everything figured out, giving yourself the permission to explore different paths without the fear of failure or judgment.
In the face of uncertainty, you develop resilience and adaptability. As you learn to embrace the ebb and flow of life, you become more willing to take risks and step outside of your comfort zone. This willingness to try new things, even in the face of uncertainty, can lead to unexpected opportunities and discoveries that may have remained hidden had you clung to a rigid plan.
Embracing uncertainty encourages a growth mindset, where you view challenges as learning experiences and setbacks as stepping stones toward your true purpose. It allows you to remain open to change and fosters a sense of curiosity and wonder about what lies ahead. By embracing the uncertainty in life, you can transform moments of feeling lost into transformative periods of personal evolution and self-discovery.
4. Set Short Term Goals
Setting short-term goals can be a powerful strategy to help you regain direction and motivation when you're feeling lost. When life feels overwhelming or uncertain, long-term goals may seem distant and difficult to grasp, further exacerbating the sense of being adrift.
Short-term goals, on the other hand, provide tangible and achievable targets that you can work towards in a more immediate timeframe. Breaking down your larger aspirations into smaller, manageable steps allows you to focus on making progress one step at a time. Each small achievement gives you a sense of accomplishment, boosting your self-confidence and reminding you that you're capable of achieving success, even amidst uncertainty.
Moreover, short-term goals provide structure and a sense of purpose during times of confusion. As you identify specific objectives, you start to create a roadmap for yourself, which can bring a sense of clarity to your overall direction. These smaller goals act as guideposts, helping you stay on track and providing a sense of stability during periods of feeling lost. The act of setting short-term goals itself can also be empowering, as it allows you to regain a measure of control over your life. By taking charge of your immediate actions and choices, you begin to cultivate a proactive approach towards overcoming challenges.
Over time, as you achieve these short-term goals, you may find that they naturally lead you back onto a more defined path, helping you rediscover your purpose and propel you forward with renewed confidence.
5. Identify Your Strengths
Recognizing your strengths can provide a much-needed sense of self-assurance and direction. It's also an essential component of self care.
When you're feeling lost, it's common to doubt your abilities and lose sight of what you're good at. By identifying and acknowledging your strengths, you remind yourself of your unique skills and qualities. This self-awareness empowers you to leverage your strengths to overcome challenges and find new opportunities. Embracing your strengths can also boost your self-esteem and self-belief, helping you approach uncertain situations with more confidence and resilience.
6. View Your Vulnerabilites With Compassion
Viewing your vulnerabilities with compassion can be a transformative practice when you're feeling lost in life. During these uncertain times, it's common to experience self-doubt and be overly critical of yourself for not having all the answers.
However, when you approach your vulnerabilities with compassion, you shift your perspective from self-judgment to self-acceptance. Instead of berating yourself for feeling lost, you recognize that it's a natural part of being human, and everyone encounters moments of uncertainty. This self-compassionate outlook creates a safe emotional space for you to explore your feelings and thoughts without fear of harsh judgment, allowing you to be more honest and authentic with yourself.
By acknowledging your vulnerabilities with compassion, you become more attuned to your emotions and needs. Rather than suppressing or avoiding discomfort, you lean into these feelings and give yourself the space to process them. This emotional awareness creates resilience and emotional intelligence, enabling you to cope better with challenges and setbacks.
You that you are worthy of love and understanding, even when you feel lost or uncertain! This newfound self-assurance gives you the courage to seek support from others and embrace help when needed, facilitating your journey of self-discovery and finding new meaning and direction in life.
7. Remember, No One Has It All Figured Out
During times of uncertainty, it's easy to fall into the trap of comparing yourself to others and feeling inadequate because you believe everyone else has their lives perfectly planned. However, the truth is that everyone, regardless of their achievements or apparent success, faces moments of doubt and confusion.
Recognizing this universal truth helps you release the burden of unrealistic expectations and allows you to embrace your own journey without judgment. You understand that feeling lost is a natural part of life's ebb and flow, and it doesn't define your worth or potential.
Instead of viewing feeling lost as a sign of failure, you see it as an opportunity for growth and learning, much like the countless others who have faced similar challenges. This realization can inspire you to be more curious and open-minded, as you seek inspiration from others' experiences and learn from their journeys. Ultimately, remembering that no one has it all figured out empowers you to embrace your unique path, find solace in your shared humanity, and forge ahead with renewed confidence and purpose.
8. Stop Comparing Your Journey To The Journey Of Others
When you constantly compare yourself to others, especially during times of uncertainty, it can lead to feelings of inadequacy and self-doubt. Everyone's path is unique, and what works for someone else may not necessarily be the right fit for you. By refraining from comparisons, you free yourself from the pressure to conform to societal expectations. This allows you to focus on your own growth and personal development, irrespective of external benchmarks.
Instead of dwelling on what you haven't accomplished compared to others, you can concentrate on your strengths, interests, and desires. Embracing your journey without comparing it to others' allows you to appreciate the progress you've made, no matter how small it may seem.
Stopping the comparisons also instills you with sense of gratitude for your unique experiences, challenges, and opportunities. This shift in perspective empowers you to make choices based on your authentic self and values, leading you toward a more fulfilling and purposeful life. Ultimately, by focusing on your own path and growth, you reclaim ownership of your life and open yourself up to new possibilities and directions that are aligned with your individual aspirations.
9. Remember: Growth Comes Through Discomfort
Remembering that growth comes through discomfort can be a powerful mindset to embrace when you're feeling lost in life. During periods of uncertainty, it's normal to feel uncomfortable and unsure of what lies ahead. However, understanding that personal growth often emerges from stepping outside your comfort zone can encourage you to view feeling lost as an opportunity for self-discovery and development.
Just like a seed needs to be pushed through the darkness of the soil to grow into a strong plant, you, too, can find strength and resilience by navigating through challenging circumstances. Embracing discomfort allows you to confront your fears and limitations, leading to new insights and perspectives that may have remained hidden within your comfort zone.
A famous quote by Neale Donald Walsch beautifully captures this sentiment: "Life begins at the end of your comfort zone." This quote reminds us that meaningful growth and transformation often occur when we're willing to embrace the discomfort of the unknown.
When feeling lost, it can be tempting to retreat and avoid change, but recognizing that growth requires venturing into uncharted territories motivates you to take courageous steps forward. The process may not always be easy, but it can lead to a more fulfilling and enriched life. By embracing the discomfort that comes with feeling lost, you become more resilient, adaptable, and open to new possibilities, ultimately guiding you towards a path of personal evolution and self-discovery.
10. Practice Gratitude
Practicing gratitude can be a transformative tool when you're feeling lost. During times of uncertainty, it's easy to focus on what's missing or going wrong in your life, which can amplify feelings of disconnection and hopelessness. By shifting your attention to what you're grateful for, you redirect your thoughts toward the positive aspects of your life.
Gratitude helps you recognize the abundance that already exists, even amidst challenging circumstances. This shift in perspective can create a sense of inner peace and contentment, allowing you to see beyond the immediate feelings of being lost and fostering a more optimistic outlook. Cultivating gratitude can also reduce stress and anxiety, as it shifts your focus away from worry and fosters a deeper sense of mindfulness and appreciation for the present moment.
Practicing gratitude can take various forms, and incorporating simple routines into your daily life can make a significant difference. One effective method is keeping a gratitude journal, where you write down three to five things you're grateful for each day. These can be as simple as the warmth of the sun, a supportive friend, or a delicious meal.
Another approach is using gratitude affirmations. Start or end your day by repeating positive statements about the things you're thankful for. Visualization exercises can also be powerful. Close your eyes, take deep breaths, and mentally envision the things you feel grateful for, allowing the positive emotions to fill your heart.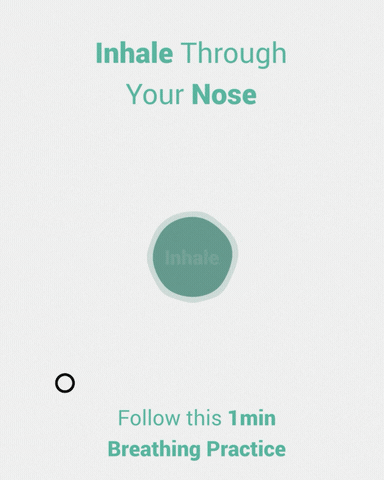 11. Find Stillness
Finding stillness through practices like meditation and breathwork can be immensely beneficial when you're feeling lost in life.
During moments of uncertainty, your mind can become overwhelmed with racing thoughts and emotions, making it challenging to find clarity and direction. By engaging in stillness practices, you create a space for inner peace and reflection.
Meditation allows you to quiet the noise of the outside world and turn your attention inward. Through focused breathing and mindfulness, you learn to observe your thoughts without judgment, gaining a deeper understanding of your emotions and mental patterns. This self-awareness helps you detach from the grip of feeling lost, enabling you to approach your challenges with a calmer and more centered perspective.
Breathwork is another powerful tool for finding stillness. By consciously regulating your breath, you activate the parasympathetic nervous system, which induces relaxation and reduces stress. As you bring attention to your breath, you become fully present in the moment, detaching from worries about the past or future. This focused breathing allows you to ground yourself and anchor your awareness to the present, fostering a sense of stability amid life's uncertainties.
With regular practice, both meditation and breathwork can cultivate resilience and emotional balance, making it easier to navigate through periods of feeling lost. They provide a safe haven to explore your inner landscape, allowing you to connect with your intuition and inner wisdom, ultimately guiding you toward a renewed sense of purpose and direction in life.
12. Find A Source Of Unconditional Love
Unconditional love provides a deep sense of comfort, support, and acceptance that can help you weather the storms of uncertainty and doubt. For some, spirituality or a connection with a higher power can be a profound source of unconditional love. It offers a sense of purpose and a belief that there's a greater plan, even during challenging times. Engaging in spiritual practices, prayer, or meditation can provide solace and guidance, reminding you that you're not alone on your journey.
But, it doesn't have to be so lofty. It's whatever works for you. For instance, pets can also offer unconditional love and companionship. Their unwavering affection and nonjudgmental presence can provide immense comfort and emotional support. Caring for a pet can bring structure and routine to your daily life, providing a sense of stability during periods of feeling lost. The act of nurturing and bonding with animals has been shown to reduce stress and increase a sense of well-being.
13. Make A Vision Board When You're Feeling Lost
A vision board is a visual representation of your goals, dreams, and aspirations. By collaging images, words, and symbols that resonate with your desires, you create a tangible reminder of what you want to manifest in your life. When you're feeling lost and unsure of your path, looking at your vision board can serve as a powerful source of inspiration and motivation.
The process of creating a vision board itself can be a reflective and introspective experience. It allows you to explore your values, passions, and desires, helping you reconnect with your innermost wishes. As you carefully select images and words that represent your aspirations, you gain greater clarity about what truly matters to you. This clarity can bring a sense of purpose and direction during times of uncertainty. Moreover, having a visual representation of your goals can activate the law of attraction, a belief that the energy you put into the universe attracts similar energy back to you.
By regularly observing your vision board and aligning your actions with your aspirations, you set in motion a positive mindset and a focused intention to manifest the life you desire. In this way, a vision board can become a powerful tool to guide you towards your dreams and provide a sense of hope and direction when you're feeling lost in life.
14. Pick One Bad Habit, And Ditch It
Ditching just one bad habit can have a significant positive impact when you're feeling lost. Bad habits often act as roadblocks that hinder personal growth and cloud clarity in life. When you take the initiative to eliminate one negative behavior, it creates a ripple effect that can lead to transformative changes. Breaking free from a bad habit gives you a sense of control and empowerment, reminding you that you have the capacity to make positive changes in your life.
Furthermore, ditching a bad habit can create space for new, healthier habits to take root. As you let go of a negative behavior, you open yourself up to exploring new possibilities and positive routines.
Replacing a bad habit with a healthier alternative can improve your physical and mental well-being, contributing to a more balanced and harmonious life. By taking the step to eliminate just one bad habit, you set a precedent for personal growth, and this newfound momentum can inspire you to tackle other challenges and uncertainties that may be holding you back.
Ultimately, breaking free from a negative pattern can bring a sense of accomplishment and self-assurance, which can be instrumental in guiding you through the journey of feeling lost and rediscovering your direction in life.
15. Have A Solo Day
During periods of uncertainty, it's essential to take a step back from the busyness of everyday life and create space for self-reflection. A solo day provides an opportunity to disconnect from external distractions and responsibilities, allowing you to focus inward and reconnect with yourself.
During this dedicated time alone, you can engage in activities that nurture your soul . Journaling can be a powerful tool to express your thoughts and emotions, helping you gain clarity about what's causing you to feel lost and what you truly desire in life. Meditation and mindfulness practices can calm your mind and create mental space for introspection. Spending time in nature can have a grounding effect that brings a sense of peace and connection with the world around you.
Final Thoughts
In moments of feeling lost, it's crucial to remember that it's a shared human experience, and you are not alone in your journey. Embrace the uncertainty and be gentle with yourself as you navigate through life's twists and turns.
By incorporating empowering strategies like focusing on what you can control, practicing gratitude, and embracing discomfort, you can discover the resilience and clarity needed to find your direction.
Remember, no one has it all figured out, and growth often emerges from moments of discomfort. Whether through solo days of reflection, finding sources of unconditional love, or creating vision boards to manifest your dreams, each step you take brings you closer to rediscovering your purpose and building the life you truly desire. Embrace the process, and allow yourself to evolve, for in the midst of feeling lost lies the potential for profound self-discovery and transformation.
Frequently Asked Questions
What is the psychology behind feeling lost?
Feeling lost is often rooted in the psychological phenomenon of existential crisis, where individuals grapple with questions about the meaning and purpose of their lives. This state of uncertainty can trigger feelings of anxiety and confusion as individuals seek to establish a sense of identity and direction. Moreover, feeling lost may be associated with a perceived lack of control or agency over one's life circumstances, leading to a sense of disempowerment and vulnerability.
What helps when you feel lost?
When you feel lost, seeking support from understanding and empathetic individuals can be immensely helpful. Engaging in self-reflection practices, such as meditation, journaling, or spending time in nature, allows you to gain clarity and reconnect with your inner self. Additionally, setting short-term goals, creating a vision board, and embracing gratitude can provide direction, motivation, and a renewed sense of purpose on your journey of self-discovery.
You Might Also Enjoy These Articles
Soul Retrieval ~ Healing After Soul Loss
Women's Circles - What Are They & Should You Join One?
The Best Crystals For Supporting Your Creative Process
Cord Cutting Rituals For Cutting Toxic Ties